Snowbird Memberships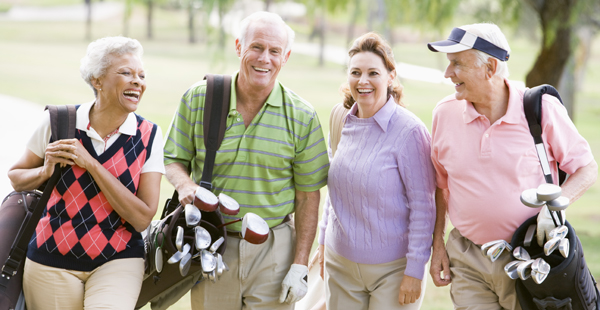 GlenLakes Golf Club welcomes winter visitors with great seasonal golf rates including unlimited play packages, Tuesday Ladies Clinics, Sunday Couples, and more.
Players enjoy the challenging 18-hole Dunes-Vista course and the 9-hole Lakes course that now also boasts an 18-hole Footgolf course!
---
GlenLakes named top choice at Snowbird Fest
We are proud to receive the Snowbird Choice Award for favorite golf course during the Snowbird Fest 2020. Thank you.
---
Snowbird Six-Pack
6-Packs available for $265 + tax.
18 hole golf rounds
6-Packs available for $165 + tax
9 hole golf rounds
Snowbird Specials
Are you in our Snowbird Club from Wisconsin, Iowa or Michigan? Get discount rates any day of the week: $18 (+ tax) walking rate, $28 (+ tax) with cart on the Lakes course.
---
Meet up with one of the many snowbird groups that play the GlenLakes Golf Course each week during the winter months on the Alabama Gulf Coast. Contact the pro shop to set up a tournament or event for your snowbird group.
Retiring to the area? Ask about the benefits of a GlenLakes golf membership. We would love to have you join the club!
Snowbird Membership Rates:
Effective October 1, 2023
30 Days
Single – $480 (+10% tax)
Family – $605
60 Days
Single – $885
Family – $1065
90 Days
Single – $1250
Family – $1509
120 Days
Single – $1605
Family – $1995
150 Days
Single – $2005
Family – $2475
180 Days
Single -$2380
Family – $2955
All snowbird memberships include cart fee. Offer not valid after April 2024.
Additional Options
6-packs available for $265 + tax
18 hole golf rounds
6-packs available for $165 + tax
9 hole golf rounds