Foley FootGolf
Ready to play the newest sports trend to hit an Alabama Gulf Coast golf course?
It's FootGolf – a combination of soccer and golf played with a No. 5 regulation soccer ball and using 21-inch-diameter cups.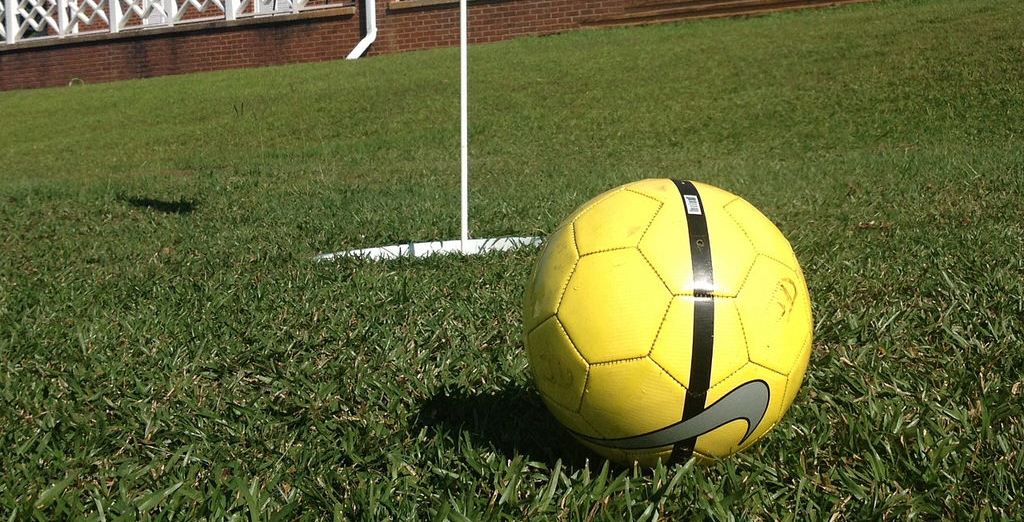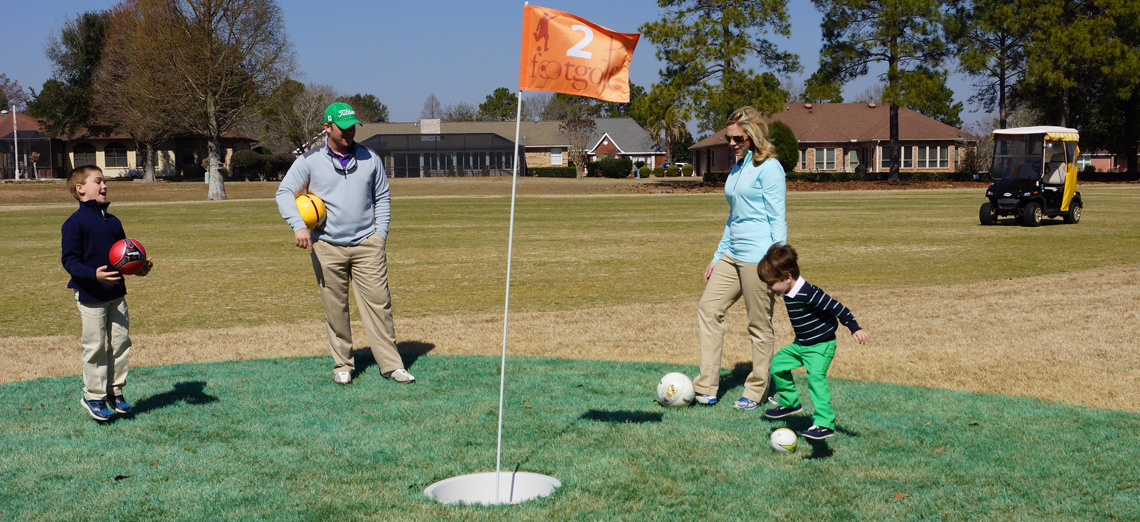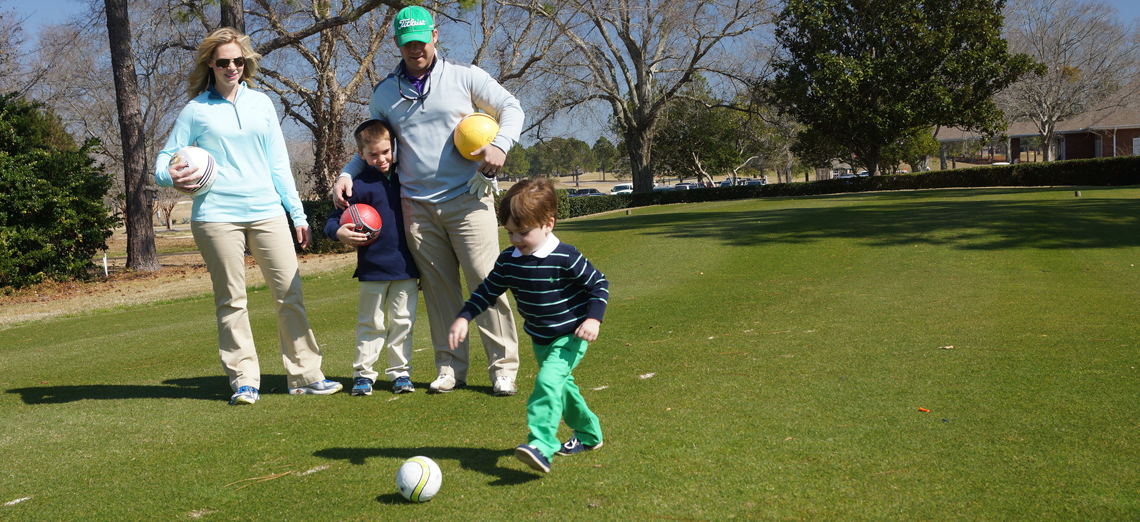 GlenLakes Golf Club offers South Alabama's only course accredited by the American FootGolf League. The 18-hole FootGolf course is on the 9-hole Lakes course at GlenLakes. FootGolfers can play at the same time as golfers.
Bring your own ball or pick up one at the Golf Shop.   Cost is $18 for youth 17 and under, and $20 for adults. Cart rental is an additional $16, but FootGolfers say it's actually easier to walk the course because of the shorter distance between shots.
---
Think you need to try your hand – or foot – at it before heading out to the course? No problem! There are two free practice holes behind the GlenLakes clubhouse.
The rules are similar to golf, with just a few differences. For example, a soccer ball floats; if you land in a water hazard, just wait until the ball floats back to the bank, retrieve it, and reposition it within two steps from the point the ball entered the water. And no soccer cleats, because they cause damage to the greens.
It takes about the same time to play 18 holes of FootGolf as it takes to play 9 holes of golf. It's a great way to get a lot of exercise. But it takes skill, too! Soccer players have no problem with their drive (kick), but they usually have to learn how to chip and putt.
Call 251-955-1220 to set a tee time, then get out your argyle socks and hit the Foley GlenLakes FootGolf course!