Spectacular Foley Golf at an Exceptional Value
GlenLakes Golf Club, widely regarded as one of the Alabama Gulf Coast's premier golf courses and the area's best value, features 27 holes of unforgettable golf.  The 18-hole, links-style, Vista-Dunes course and the 9-hole resort-style Lakes layout provide a golf experience second to none.  Players of all abilities will discover spectacular Foley golf at a great price.  GlenLakes Golf Club is located 2.8 miles east of Foley's Lambert's Café on Baldwin County Road 20, just minutes from the white-sand beaches of Gulf Shores and Orange Beach.
Come discover GlenLakes Golf Club

Due to Covid-19 restrictions and heightened safety measures, all carts, including single riders must be returned by 7:15pm, daily.
Thank you for your understanding-
GlenLakes Golf Staff
---
Rates effective November 1, 2020
18-Hole 
$49.99 + tax w/cart 7:30 a.m. to Noon
$44.99 + tax w/cart afternoon.
Junior Rates (17 & under)
$25 for 18 holes
$12.50 for 9 holes
---
FootGolf or Golf – Why Not Enjoy Both on the Gulf Coast?
Blogger Chris Boothman of A Brit and A Southerner recently visited GlenLakes to play a round of golf AND foot golf. Here's what he had to say:
"Are you ready for a fun-filled family experience? Are you looking for something a little different to enjoy on your next trip to the Gulf Coast? Head to Glenlakes Golf Course and enjoy one of the trendiest new sports across the globe – FootGolf. We thoroughly enjoyed playing both FootGolf and regular golf at Glenlakes and honestly, regardless of which sport you prefer, you can have an amazing experience at this location." Read More
---
Dear Winter Guests
We are excited to see our "Snowbird" friends and golfers as they return to the Gulf Coast! Our facility has been approved by the State of Alabama to remain open for golf play and service throughout the pandemic. We have survived Hurricane Sally, and will have all (27) golf holes open in a matter of days. Our facility will have a fresh, new look– new bunker sand in all 102 bunkers, clubhouse improvements— along with great Champion Greens. We are working diligently to provide you with great conditions for your stay at GlenLakes Golf Club.
GlenLakes will offer a wide variety of activities and options for your winter visit this season. "Free" February golf clinics, Ladies clinics, Individual and group lesson packages, Sunday Couples golf, MGA and LGA special memberships and much, much more. Our (6) pack options are available for 18 holes, as we also offer 9 hole (6) pack options. Memberships are available for purchase the day that you step onto the property! Winter guest membership is made easy by our staff, as we custom-fit the program that best suits your travel plans. 30-60-90-120 and 150 day membership programs are available for Single and Family usage.
Membership applications may be filled out on-site by our Golf Shop staff in a matter of minutes. GlenLakes Golf Club strives to make membership as easy as possible for your stay at the club. Please contact us if we can assist you in any way in your golf plans for the '20-'21 season. The Golf Shop phone is 251-955-1220, as our staff will be happy to assist you. Brochures are currently available and rates are posted on our Main website at glenlakesgolf.com. Memberships are available for usage effective November 1, 2020. We look forward to your return to "The Glen" in upcoming weeks. Please contact us if we can assist in any way. We look forward to a safe and enjoyable Winter season at GlenLakes Golf Club, known as the Best Golf Value on the Gulf Coast!
---
Congrats to NJCAA champs!
Congratulations to Mississippi Gulf Coast Community College, which won the National Junior College Athletic Association Division II Championship on May 24, 2018 at GlenLakes Golf Club.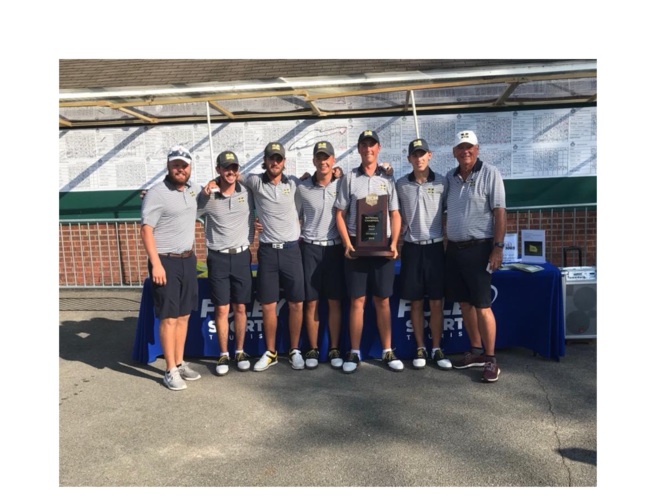 A special thanks to volunteers and sponsors, including Dad's Roofing,  Baldwin EMC, Riviera Utilities, Volkert, OWA and Columbia Southern University.
Tee Sponsors: Academy Sports & Outdoors, Adam's Title Pawn, Agromax USA, Dr Allgood Dentistry, American Asphalt, Bancorp South, Beach Express, Boudreaux's Cajun Grill, Brenda Seymour/Keller Williams, Bridgestone Golf, Callaway Golf, Coastal Cryo, GCO Grows, Denny Kline, Elements Massage, Exit Realty/Lyon, George & Lucy Douty, GMS, Gulf Carts Plus, Hunter Industries, Jesse's Restaurant, Joan Belanger/Gold Star Realty, John & Eleanor Thompson, Meyer RE/MHodges, Pro Golf/Ernie White, Southern Fairways Radio Show, Regal Chemical, RoadKill Cafe, Sam Strite/Shoe Tree Chairman, Scuttlebutt Pub, South Baldwin Regional Medical Center, Stan Jackson Builder, SunSouth, LLC, Textron Golf, TownePlace Suites/OWA, Tucker Dorsey, Vallarta and Wells Fargo – Reed Hawkins.
Thanks to the following businesses for food donations for Coaches and Officials Hospitality Room: Groovy Goat @ OWA, Coke, Moe's BBQ, Chick & Sea, WinnDixie, Roadkill Cafe', Sassy Bass Crazy Donuts @ OWA and Krispy Kreme.
---
Initiation fee waived for new GlenLakes residents
Interested in joining GlenLakes Golf Club? "New" GlenLakes residents have 30 days to join with "No Initiation fee" at the current time.  Please check with David Musial, PGA General Manager, for details at 251-955-1220, ext. 4.
---
Lessons from PGA Pro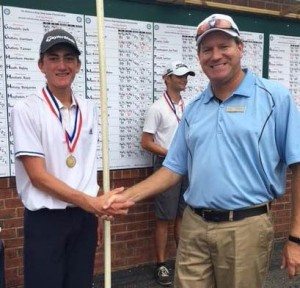 David Musial is the top instructor at GlenLakes Golf Club in Foley, Alabama.  David has worked extensively with high school students, and coached at St. Luke's High School in Mobile & Snook Christian Academy in Foley.  He has over (25) years experience as a golf professional.
David works with golfers of all skill levels, specializing in beginners, juniors, and senior players. David also works with advanced players, college players, and professionals. He has helped his students obtain college scholarships and victories, both boys and girls.  Contact David by email at musialgolf@yahoo.com to request open lesson times and dates.
Individual lessons:  $65 for 40 minutes
Lesson programs:  Three for  $130